Heart On My Sleeve In The Midst Of Hope And Nothingness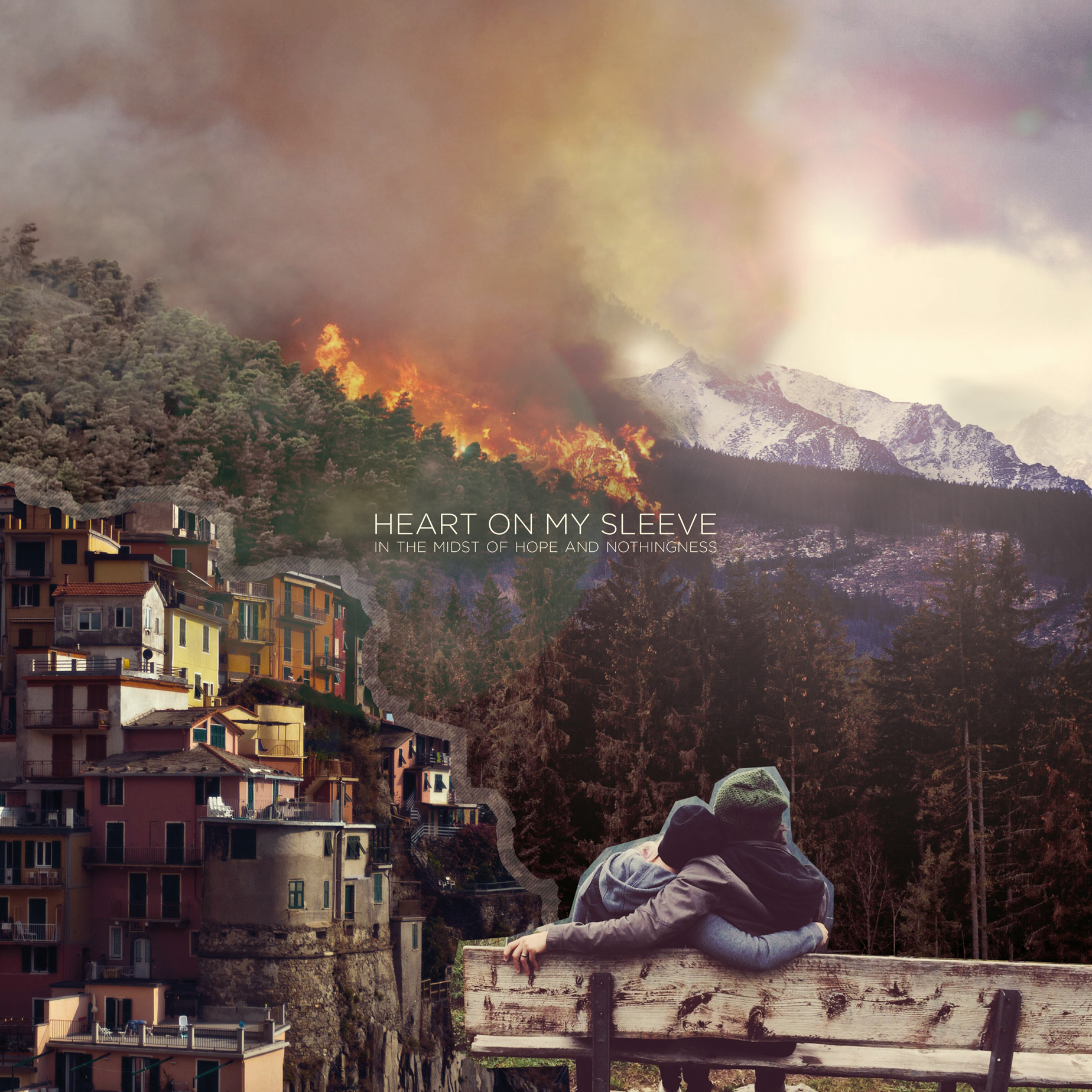 Tracklist:
01. This Failure Is Not On Me
02. So I Ran With Scissors
03. Vicious Circle
04. What Doesn't Kill You (Will Damage You)
05. He Wishes For The Cloths Of Heaven
06. A Tale Of Two Hearts
07. In The Beauty Of It All
08. Home Is Where The Hurt Is
09. I Hate It When You Here, But I Miss You When You'Re Gone
Heart on My Sleeve is a melodic hardcore / screamo band from Stockholm, Sweden. They formed as a band in 2010 and has since then released a couple of EPs and splits. This is the band's first full length.

Ina always writes very personal lyrics that are connected to her emotional state of mind. The record is called: "In the Midst of Hope and Nothingness" which represent the feeling of being torn between hope and hoplessness. In her everyday life she describes going through an emotional roller coaster where she wants to believe the best in people but at the same time her previous experiences keeps her from trusting. Our whole lives are built on contrasts like these that affect our lives in different ways. The record deals with our conflicted emotions regarding life and love.

"In the Midst of Hope and Nothingness" is recorded in the band's rehearsal room between July 2014 and March 2015.
Pressing Information:
202 / half orange/half mint green vinyl
150 / clear/black/red splatter vinyl
48 / half black/half clear vinyl [misspressed – just available at the release show]
including inserts
Releasedate: 11.11.2015
Labelcode: #TLR021
Formats: LP / Digital
This is a co-release with Tell Wilhelm Rec (SWE), Walking Is Still Honest (ESP) and Middle Man Rechnung (US).
Onlineshop