Through Love Records Sampler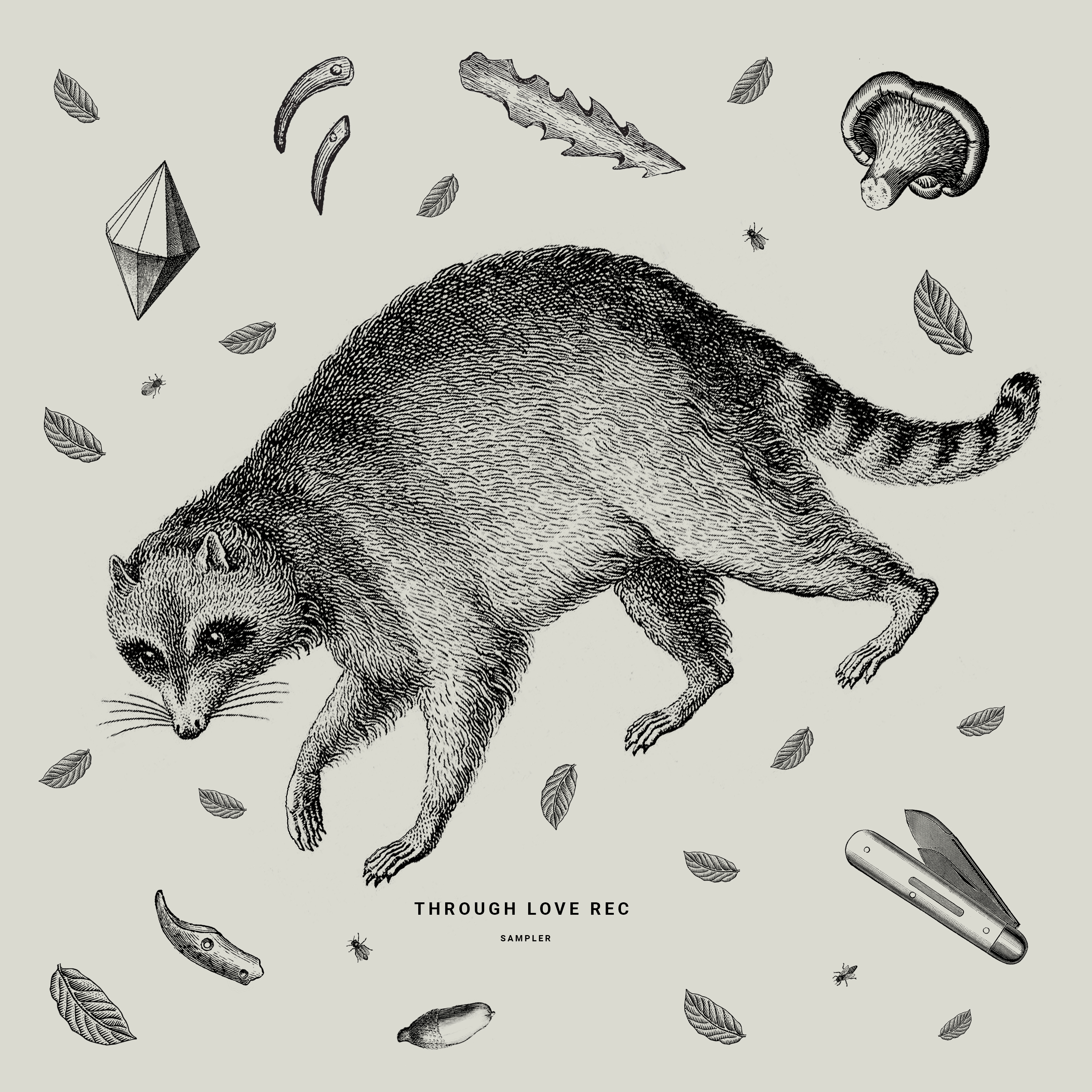 Tracklist:
01. Neànder – khàpra
02. Terrible Love – Separate Graves
03. Mahlstrom – Frustschrank
04. Wayste – Chosen
05. Eldstad – Mångata Vintertid
06. Agent Blå – Hindsight
07. Wild Cat Strike – Thirsty Ocean
08. Westkust – Summer 3D
09. Young Mountain – Juni
10. Trachimbrod – Saker De Säger
11. Øjne – Sull'Altro Lato Del Fiume
12. Dialects – Light Echo
13. Earth Moves – There Was An Apple Orchard Here
14. Rådjuret – Sjuk
2 times 30 minutes on A and B side of the tape including rock songs from Roxette and Bryan Adams combined with Bon Jovi and Guns'n'Roses as well as German Fun Punks Die Ärzte. That's the way my mixtapes looked like 25 years ago. 10 years later the CD-R and endless winamp playlists came up to end recording my favourite stuff on tape.

Being your own DJ – to excite and bother your family and friends with your musical taste went to my favourite hobby. My main goal was to show good music to people who didn't know about the bands and their songs (of course before the break through).

I also heard a lot of mixtapes/compilations especially from music magazines. I will never forget the feeling when I heard "Artifacts Of The Black Rain" of In Flames the first time on my disc man through a compilation of a German Metal Magazine. A truly amazing moment and repeating that song again and again.

Discovering musical pearls and showing them to others is a matter that accompanied my whole life.

I wanted to accomplish the same with Through Love Records: Show people good music before they're getting in contact with it anywhere else. That means putting music on a record to transport it to as many people as possible. An other aim was of course to show the own great taste of music… 😉

After nearly ten years of releasing music it's the first time where we're releasing a compilation/mixtape/sampler – digitally and free/pay what you want. There are 14 tracks (6x artists from Sweden, 4x UK, 3x Germany and 1x from Italy) which we released during the last 2 years.

The cover of the sampler did our very best Lucas Mayer, who is also responsible for our website and other graphic stuff.
Pressing Information:
Releasedate: 03.12.2018
Labelcode: #TLR050
Formats: DIGITAL
DOWNLOAD