Earth Moves The Truth In Our Bodies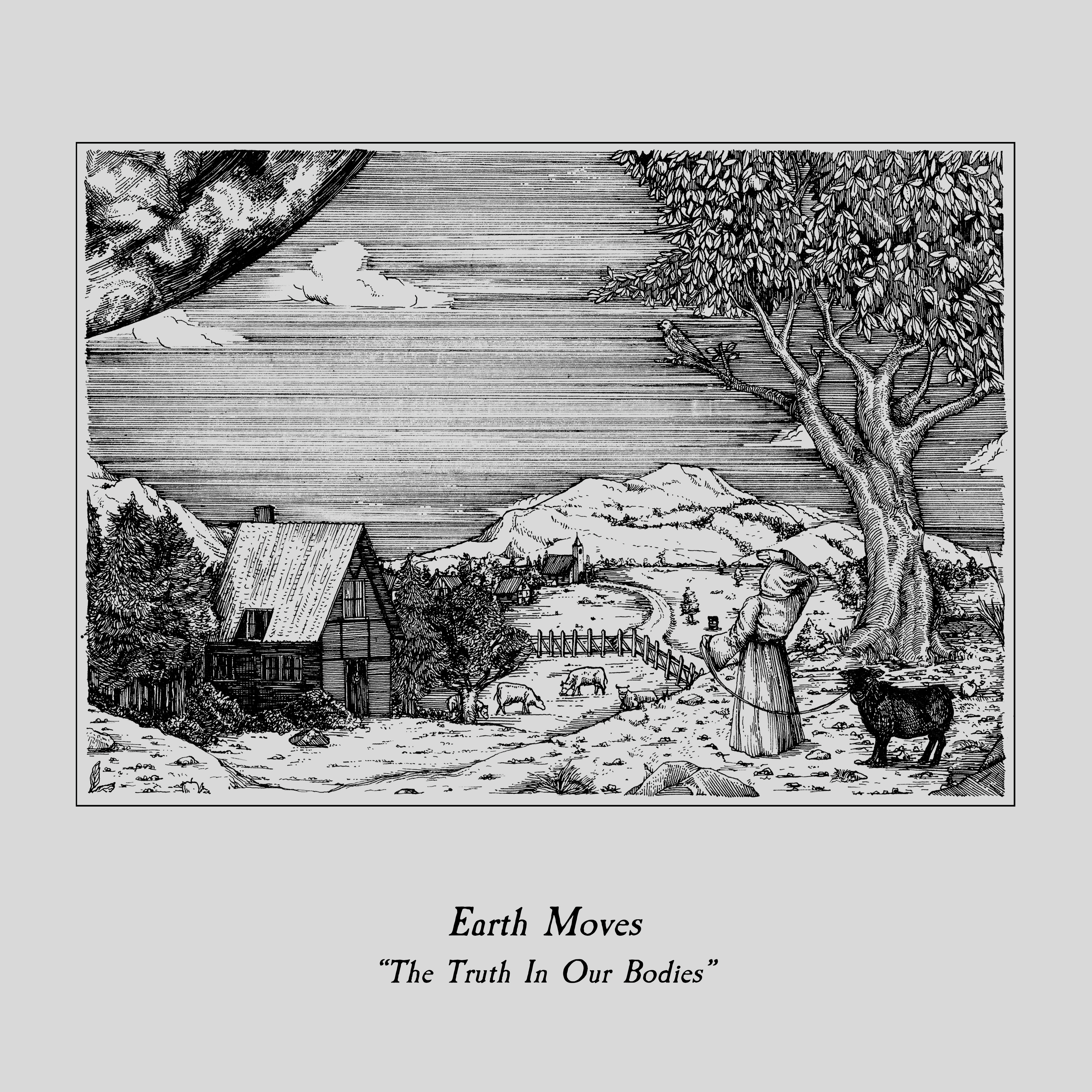 Tracklist:
01. Omen
02. House Of Flower
03. Iridescent
04. There Was An Apple Orchard Here
05. Pia Mater
06. Breathing Solemnity In The Deep Night
Earth Moves' debut album 'The Truth In Our Bodies' boasts an abundance of musical influences. Whilst being rooted in metal and hardcore, they also incorporate elements of shoegaze, screamo and post rock.

Made up of guitarist, Samuel Ricketts, vocalist Jordan Hill, bassist Mark Portnoi and drummer Gary Marsden, Earth Moves flows in movements shaped by the dynamic performances, shifting energy and mood akin to human temperament.

This deeply personal album is laced with recurring themes of grief, loss and longing which is beautifully reinforced by Jordan's impassioned and moving vocal performance. 'The Truth in Our Bodies' is a statement of intent for Earth Moves, and showcases a band who in their short life have already matured enough to create a record which is incredibly musically diverse; split perfectly between moments that are equally both intimate and expansive.

'The Truth in Our Bodies' was recorded by Joe Clayton (Old Skin, Caïna) at Nø Studio, near Strangeways Prison in Manchester and was mastered by Brad Boatright (Converge, Yob, Old Man Gloom, Stranger Things) at Audiosiege in Portland, Oregon. The album will be available on November 4th from Truthseeker Music in the UK and Through Love Records in Germany.

EARTH MOVES features members of Cloud Boat, Grappler and We Never Learned To Live.


Pressing Information:
100 / white rabbit vinyl
150 / november rain vinyl
including printed inner jackets
Releasedate: 04.11.2016
Labelcode: #TLR032
Formats: LP
This is a co-release with Truthseeker Records (UK).
Onlineshop