NEWMOON Nothing Hurts Forever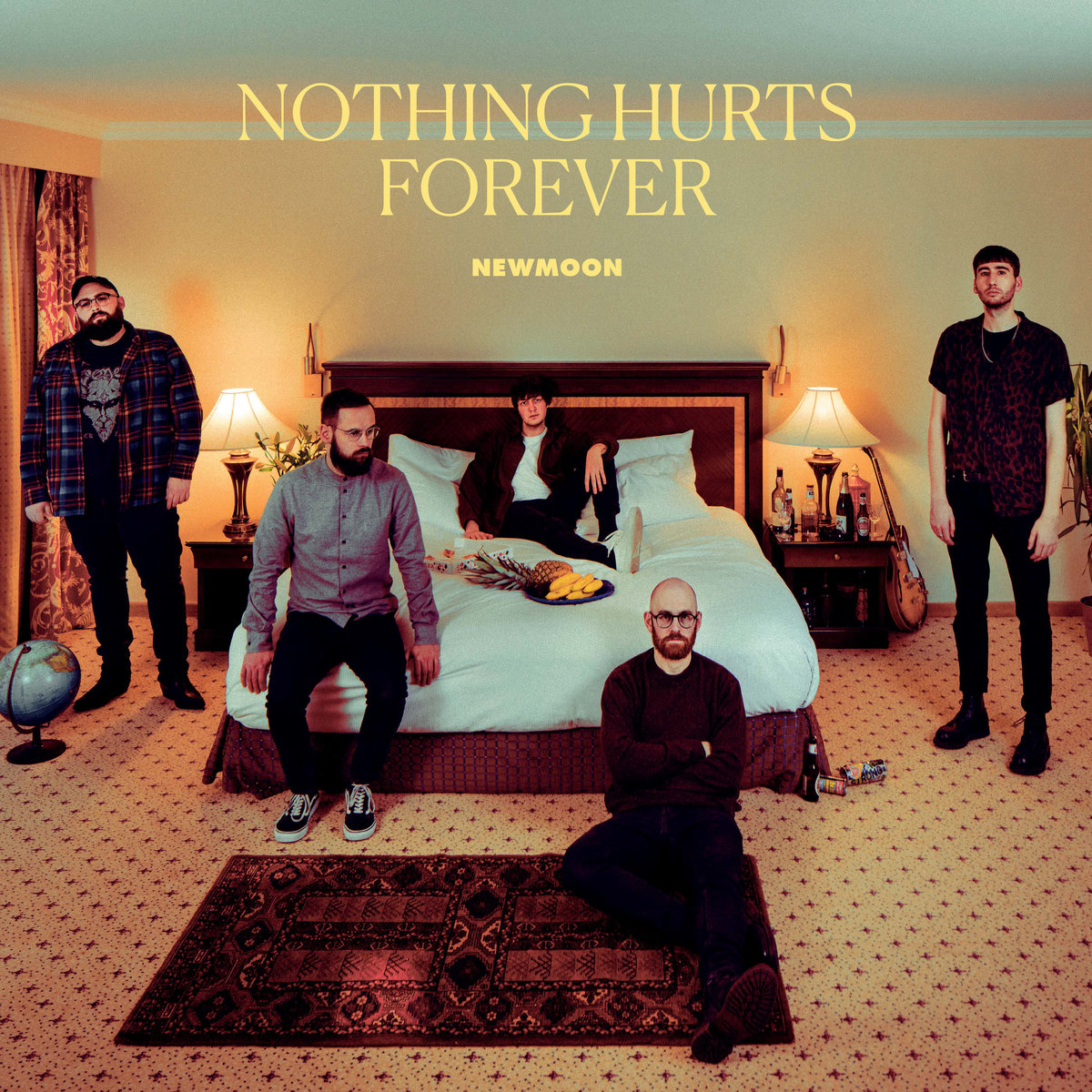 Tracklist:
01. Let It End
02. Raptured
03. In Harmony
04. Collide Into Me
05. Blue Hole
06. Give Me The Pain
07. Vague
08. In And Out And Over
09. Only You
Debuting in 2014 with a promising 4 track EP 'Invitation to Hold', it was the band's full length 'Space', released in 2016, that set them apart. The 9 song collection was bathed in noise and reverb, showed a profound love for all this shoegaze, but was delivered with a raw punk energy, exposing the 5 piece's hardcore roots. The band toured the UK and Europe with band as Touché Amoré, Basement, Citizen and Pup, supported Minor Victories and Editors in their home turf Belgium and got to play acclaimed festivals as Pukkelpop and Cactus.

For the follow up to 'Space' – set for release later this year – the band debunked to London and teamed up with producer Andy Savours. The manual for the new album instructed songs over volume. Still not shying away from loud overwhelming guitars, Newmoon wanted to condense their sound. More Oasis, less My Bloody Valentine… But as this first new release shows, a leopard never changes it spots.

This is a co-release with PIAS.


Pressing Information:
350x Yellow/Orange 12″ vinyl
Exclusively licensed to TLR for Germany/Austria/Switzerland
Gatefold
Releasedate: 11.10.2019
Labelcode: #TLR059
Formats: LP / DIGI CD/ DIGITAL
Onlineshop