Atem Concrete Americana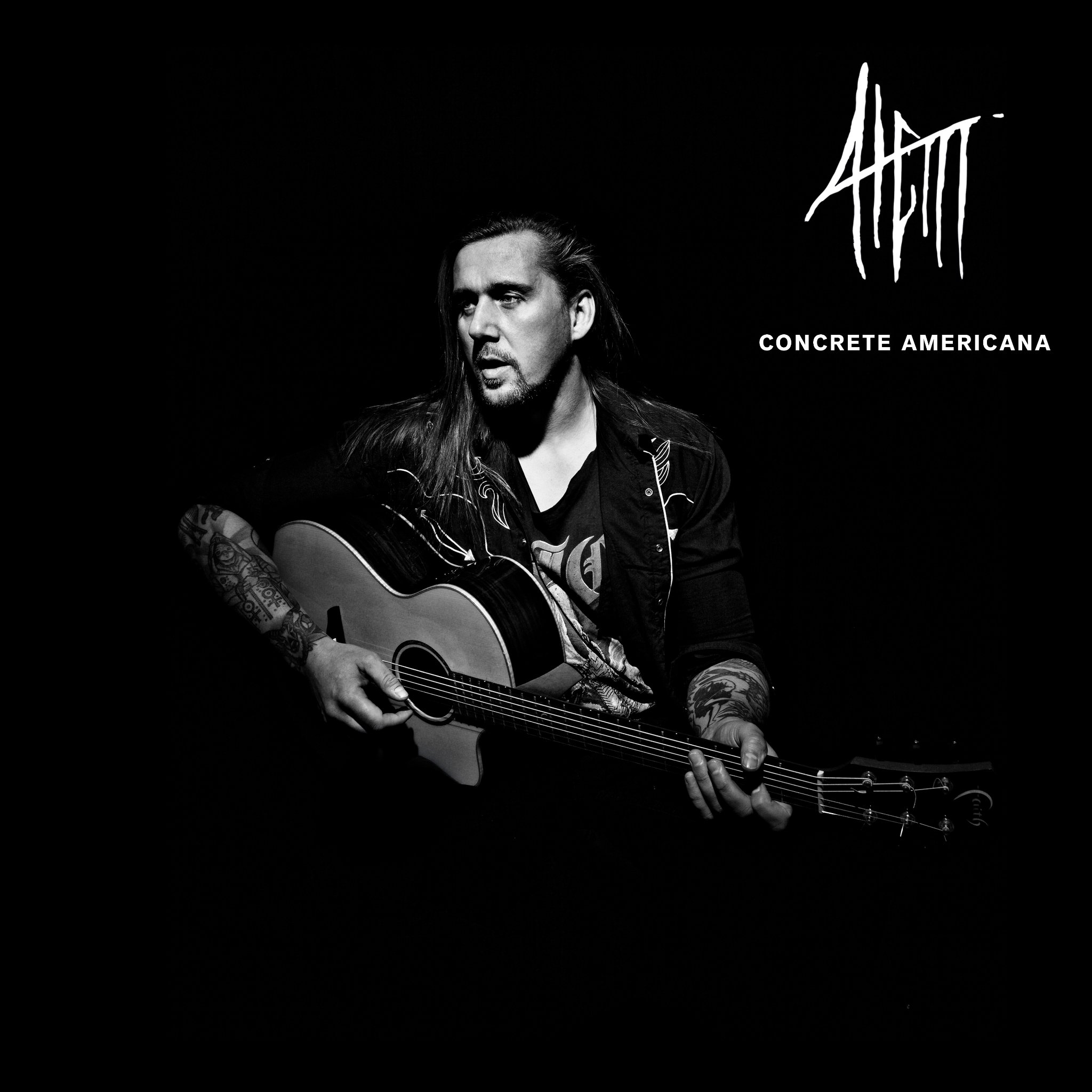 Tracklist:
01. The Pilgrim
02. Revanche
03. Cold Flow
04. Concrete Americana
05. Velvet
06. Scorpio
07. Gold
08. By Night
ATEM (german for "Breath") will release an extraordinary album called "Concrete Americana" in November 2022. This is an instrumental album of a very special kind. Downtuned acoustic guitars, massive drums and elegant basslines create a cinematic soundscape full of beauty and endless expanse. Each song is like a movie, the whole album like a terrific monumental work, full of tension, dynamic with masterfully staged musical gems. Mastermind behind this production is Jan Korbach, guitarist / composer / arranger , who plays guitar with the doom band "Neànder" and was part of Casper's live and studio band for a long time. For Jan, the album is a tribute to the traditional, tough American music of the Wild West and to the great Ennio Morricone, whose last concert on the "Farewell Tour" has left an unforgettable impression on him. The album was written, recorded and produced in Berlin and the "Concrete" in the title is no coincidence. It stands for the strong contrast between the widerness of the American West and the narrowness of the hard, cold and gray concrete of the metropolis during the winter months. That`s why ATEM`s music sounds so special and unique.
Pressing Information:
100 x Black/Green Colour in Colour Vinyl incl. green hand numbered Obi Stripe
100 x Black Vinyl incl. black hand numbered Obi-Stripe
300 x Black Vinyl incl. black hand numbered Obi-Stripe [2nd Press]
500 x Digi CD
Releasedate: 04.11.2022
Labelcode: #TLR072
Formats: LP / CD / DIGITAL
Onlineshop